Description
TOM ARCHER is a UK based start up brand that aims to bring a revolution to the eyewear market by offering prime, best value and customised glasses. At TOM ARCHER, you will experience the most joyful shopping with colourful and various style sunglasses. Be it Vintage or Modern, light up your best look and start your fashion trip with TOM ARCHER. No matter you want to be like – John Lennon with classic 70s round sunglasses, Tom Cruise in the coolest 80s aviator style, hipster colourful sunnies of 90s, or the modern oversized sunglasses, you can always stay aheadof trends. Be prepared for your new look in 2018!
About the Product – High Quality High Satisfaction
We understand that quality and comfort matter. Now you don't have to compromise on the style & quality! We are committed to provide the best quality sunglasses with polarised lenses and 100% UV protective lenses to comfort your eyes with anti-glare coating to protect them from UV rays and harmful lights.
The elegant-crafted frames, and adjustable nose pads are other attributes of our product that make sure you enjoy comfort with our durable glasses. We do our best to satisfy our customer with the prime products. We are only satisfied when our customers are satisfied.
What's in the package?
Branded Storage Box: Designer hard box to avoid any damage during the shipping.
TOM ARCHER foldable sunglasses case: Easily fits into your pocket or clutcher. Best solution for outdoor activities- sunglasses on, case storage done.
Sunglasses repair kit: Handy sunglasses screwTW© driver and lenses cleaning cloth to take care of your glasses.
Features
Style in a grab: Best accessory to go with your everyday outfit and all indoor/outdoor activities. Suitable for driving, skiing, racing, golfing, fishing, cycling, partying, or just as the easy light-up for those too-lazy-to-dressup days.
A premium treat for youself/ Best value gift everyone should have:
Durable & comfortable to wear frame
+Prime polarised, UV400 protective, antiglare lenses
+Adjustable nose pads
= Best solution to protect your eyes from harmful lights and eye-aging.
Fashion on the go with easy-to-carry sunglasses kit set: All-you-need sunglasses kits in a package, includes designer hard box, foldable sunglasses case, lens cleaning cloth and screwTW© driver.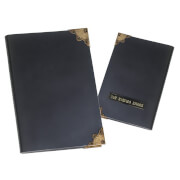 Tom Riddle's diary was a blank journal which Tom Riddle transformed into a Horcrux in 1943, his 5th year at Hogwarts. This was destroyed by Harry Potter in 1993 with a basilisk's fang. - More Info - EAN: 812370014712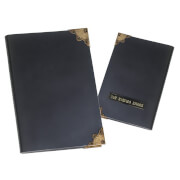 Tom Riddle's diary was a blank journal which Tom Riddle transformed into a Horcrux in 1943, his 5th year at Hogwarts. This was destroyed by Harry Potter in 1993 with a basilisk's fang. - More Info - EAN: 812370014712
Dimension: W 125cm x D 46cm x H 50cm - More Info
Dimension: W 125cm x D 46cm x H 50cm - More Info
Dimension: W 140cm x D 48cm x H 45cm - More Info