Description
Classic.Timeless."Nuff Said". This Nick&Jess denim Jacket does the talking for itself. It's a long-time everyday staple, and a best-seller. With its durable reinforced construction, it truly never goes out of style.2 button-flap chest pockets; Single-button cuff; Full button front; Spread collar; Material: 14.5-oz. 100% cotton denim.
Features
Denim button-front jacket featuring button-flap chest pockets
TW© Trucker Jacket
Casual Jacket
Standard Fit
Disclaimer: Product Colour may vary due to Photographic Lighting Sources or your Display Settings.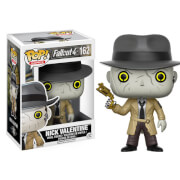 Fallout Nick Valentine Pop! Vinyl Figure:Are you ready to brave the Wasteland? This Fallout Nick Valentine Pop! Vinyl Figure sure is! From the ever popular Fallout video game series, this figure is a must-have for any fan of the franchise. Standing about 3 3/4-inches tall, this figure is packaged in a window display box. - More Info - EAN: 889698122900
This Nick Jakoby Pop! Vinyl Figure comes packaged in a window display box, and measures approximately 3 3/4-inches tall. - More Info - EAN: 889698273817
This Nick Jakoby Pop! Vinyl Figure comes packaged in a window display box, and measures approximately 3 3/4-inches tall. - More Info - EAN: 889698273817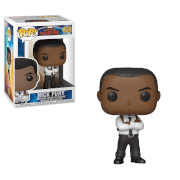 This Nick Fury Pop! Vinyl Figure comes packaged in a window display box, and measures approximately 3 3/4-inches tall. - More Info - EAN: 889698363518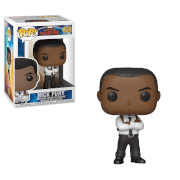 This Nick Fury Pop! Vinyl Figure comes packaged in a window display box, and measures approximately 3 3/4-inches tall. - More Info - EAN: 889698363518