Description
Product category: Sunglasses
Specifications: General
Glasses structure: frame
Polarized or not: Yes
Lens material: TAC
Style: Retro Casual Outdoor
Frame Material: Metal
Anti-UV rating: UV400
Style: new
Visible light perspective: 99.9 (%)
OEM: Yes
Lens Type: High Definition Polarize Intelligent Sensitive discoloration
Strength: Strong
Lens color: smart color lens
Frame color: black frame photochromic mirror, gun box photochromic mirror, silver frame photochromic mirror
Features
Material: Lens Material: TAC, Frame Material: Metal (Mg + Aluminum)
Spring hinge: hinge design, can be extended outwards 5-30 °, can be adjusted according to the face shape, choose the size that suits you, wear more comfortable
Day and night lens, intelligent photosensitive gradient lens, lens color can change according to the change of light intensity, color change time is 5-10s
TAC POLARIZED LENS:UV400 Protection Coatings 100% of photos of UVA u0026 UVB rays. Visually restores true color, eliminates reflected or scattered light, TAC polarized triacetate lenses are impact and sticker resistant, lightweight and durable!You can better protect the eye
It is recommended to rinse the glasses with clean water, and use a paper towel to dry the water, and then wipe with a professional eyeglass cloth. When wiping, it is necessary to hold the frame on one side so as to avoid excessive damage to the lens or frame.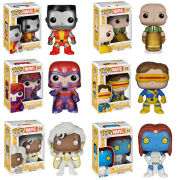 This fantastic X-Men bundle includes all of your favourite characters! You will receive ALL of the following figures, which stand at approximately 3 3/4inches tall: Marvel X-Men Professor X Pop! Vinyl Figure Marvel X-Men Magneto Pop! Vinyl Figure Marvel X-Men Mystique Pop! Vinyl Figure Marvel X-Men Storm Pop! Vinyl Figure Marvel X-Men Cyclops Pop! Vinyl Figure Marvel X-Men Colossus Pop! Vinyl Figure - More Info
Just For Men Shampoo-in Haircolour Natural Real Black H-55 is created by Just For Men. Just For Men Shampoo-in Haircolour Natural Real Black H-55 is a excellent product. You can now buy Just For Men Shampoo-in Haircolour Natural Real Black H-55 from our online pharmacy. Just For Men Shampoo-in Haircolour Natural Real Black H-55 has been very successful since its introduction by Just For Men. - More Info
ZHAOYAO Luxury Brand Watches Men Sports Watches Waterproof LED Digital Quartz Men Military Wrist Watch Clock Male - More Info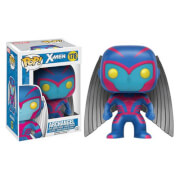 X-Men Archangel Pop! Vinyl Figure:Your favorite mutant is now a Pop! Vinyl Figure! Based on the classic X-Men look, Archangel features the famous Funko stylization. Measuring approximately 3 3/4-inches tall, the X-Men Archangel Pop! Vinyl Figure comes packaged in a window display box. - More Info - EAN: 889698116954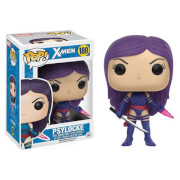 X-Men Psylocke Pop! Vinyl Figure:Your favorite mutant is now a Pop! Vinyl Figure! Based on the classic X-Men look, Psylocke features the famous Funko stylization. Measuring approximately 3 3/4-inches tall, the X-Men Psylocke Pop! Vinyl Figure comes packaged in a window display box. - More Info - EAN: 889698116978