Description
Memzi Pro Micro SD memory cards are ideal for use in the latest Satellite Navigation Systems and all other devices that can use Micro SDHC Memory Cards. With a Class 10 UHS-I / UHS-1 specification and up to 90MB/s* transfer speeds they are designed to be used where fast memory cards are crucial, capturing and processing your Sat Nav's map data fast. Ideal if you require a High Performance memory card for your Vehicle Satellite Navigation System.
So the card can be used in different digital devices it comes with a Full Size SD adapter that you can slot your Micro SDHC card into then in turn the adapter into other devices that have a full size SD card slot.
Supplied in sealed Green Packaging these Memzi Pro memory cards are Brand New and come supported by our 5 Year Warranty.
*Up to 90MB/s transfer speed (write speed lower), based on internal testing; performance may be lower depending on host device.
To ensure compatibility we recommend your device has the latest software or firmware version installed.
Features
With a Class 10 Chipset and fast data transfer speeds of up to 90MB/s* whilst meeting UHS-I / UHS-1 (Ultra High Speed 1) class 1 specification – Memzi Pro memory cards are ideal for storing all your important Map data
Store more maps and data than ever before onto your Sat Nav. Works brilliantly with the latest Satellite Navigation Systems that support the MicroSD format. SDHC Adapter included. Supplied in sealed Green Packaging and supported with a 5 year Memzi exchange warranty
Compatible with the following Rider models: Rider 450 / Rider 410 / Rider 400 / Rider 42 / Rider 40
Compatible with the following TW© Trucker models: TW© Trucker 6000, 6000 Life Time Edition / TW© Trucker 5000 / TW© Trucker 600
Compatible with the following Start models: Start 62 / Start 60 (Only 60 models with a serial number starting with VB, VE, VP) / Start 52 / Start 50 (Only 50 models with a serial number starting with VG, VJ, VR) / Start 42 / Start 40 (Only 40 models with a serial number starting with VK, VN, VT) / Start 25 / Start 20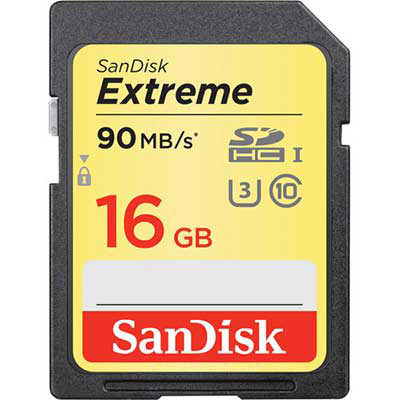 The SanDisk 16GB Extreme 90MB/Sec SDHC Class 10 memory card is an ultra-fast, reliable storage device for photographers and videographers. The card boasts a speedy read (90MB/sec) and write speed (40MB/sec) and features UHS Speed Class 3 compatibility to allow for both 4K (3840 x 2160p), Full HD (1080p) video capture and burst shooting. - More Info - EAN: 619659135829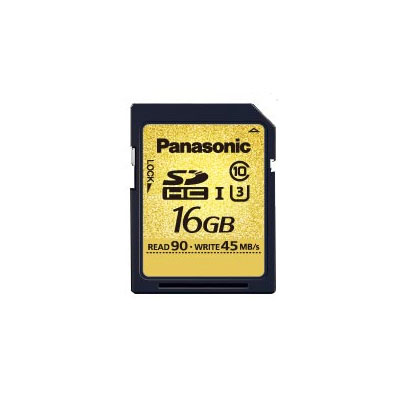 The Panasonic 16GB UHS-1 U3 90MB/Sec SDXC Card is a high-performance card to meet the demanding needs of serious video and photo enthusiasts. This UHS-1 card supports 4K video shooting and high bitrate video recording at 200 Mbps or 100 Mbps to ensure smooth high-quality video recording. This class 10 card is specially designed for use with the Panasonic GH4 compact system camera and delivers a read speed of 90MB/s and write speed of 45MB/s (minimum write speed of 30MB/s). - More Info - EAN: 5025232779680
- More Info - EAN: 619659147662
- More Info - EAN: 619659150860
The 16GB SanDisk Extreme SDHC UHS- IU3 90MB/Sec (Class 10) Card is up to eight times faster than ordinary memory cards. This card delivers the video recording performance you need to capture 4K Ultra HD and Full HD video. Shooting at UHS Speed Class 3 (U3) - three times faster than U1 - you'll take your videos to a whole new level of resolution, one that looks breathtaking on the new 4K Ultra HD televisions and monitors. Capture stunning images and keep them safe. Enjoy extreme continuous shot-to-shot performance up to 40MB/s write speed and transfer files fast with read speeds up to 90MB/s. Available in storage capacities from 16GB to 64GB, SanDisk Extreme SDHC/SDXC cards are built for and tested in harsh conditions; temperature proof, water proof, shock proof, and X-ray proof and come with downloadable RescuePRO Deluxe data recovery software to recover accidentally deleted images, so you'll never lose a good day's work. At-a-Glance - Up to 40MB/s write speeds for faster shot-to-shot performance and up to 90MB/s for faster transfer - Highest SD card video recording performance with both Class 10 and UHS Speed Class 3 (U3) ratings for capturing Full HD and 4K Ultra HD (3840 x 2160p) video - Up to 64GB capacity for longer video shoots and uninterrupted photo sessions Specifications Form factor SDHC (16GB and 32GB), SDXC (64GB) Available capacities 16GB, 32GB, 64GB Performance/speed Up to 90MB/s read and up to 40MB/s write speed Card dimension 0.94" x 1.25" x 0.08" (24 mm x 32 mm x 2.1 mm) Operating temperature -13°F to 185°F (-25°C to 85°C) Storage temperature -40°F to 185°F (-40°C to 85°C) Compatibility Compatible with all SDHC, SDXC, SDHC UHS-I, and SDXC UHS-I supporting host devices Security Built-in write-protect switch prevents accidental data loss Support Lifetime limited warranty Includes RescuePRO Deluxe data recovery software downloadable offer Please Note: We advise checking compatibility with your device. - More Info - EAN: 619659135829