Description
This boots features waterproof fabric upper, warm fur lining, and slip resistant, durable, rubber outsole.
This weatherproof boots keep your feet warm and dry for those freezing days. Perfect fur lining keeps us warm in freezing winter.
Durable Rubber sole and good-looking appearance. Always all-match with this ankle boots. Slip-on style makes the boots easy to take on/off.
These boots are really warmly lined and solid and were perfect for the outdoors man. Interior comfort is provided by the soft lining.
Suitable for all kinds of people: office workers, students and so on. This may be the best choice for you.The perfect boot for the winter.
Low-top and high-top are available, Select the one that suits your style!
Size (cm): (Note: If your foot is wide, please choose a larger size.)
3.5UK/36EU
Insulation length: 23
Fit Foot Length: 22.5
4UK/37EU
Insulation length: 24
Fit Foot Length: 23.5
5UK/38EU
Insertion length: 24.5
Fit Foot Length: 24
6UK/39EU
Insulation length: 25
Fit Foot Length: 24.5
6.5UK/40EU
Insole Length: 25.5
Fit Foot Length: 25
7.5UK/41EU
Insulation length: 26.5
Fit Foot Length: 26
8UK/42EU
Insertion length: 27
Fit Foot Length: 26.5
9UK/43EU
Insertion length: 27.5
Fit Foot Length: 27
9.5UK/44EU
Insertion length: 28
Fit Foot Length: 27.5

10.5UK/45EU
Insertion length: 28.5
Fit Foot Length: 28
11.5UK/46EU
Insertion length: 29
Fit Foot Lenght: 28.5
12UK/47EU
Insertion length: 29.5
Fit Foot Lenght: 29
13UK/48EU
Insertion length: 30
Fit Foot Lenght: 29.5
Features
WINTER WARMTH: The winter snow boots with fully fur lined coverage from ankle-high to insole keeps your foot super warm in cold winter while maintaining dry and breathability.
ANTI-SLIP AND WEAR RESISTANT: Non-slip rubber outsole with high elasticity and resistance, great grippy. The snow shoes reduces the risk of slips and falls on hazardous surfaces,protects you from injures in snowy and rainy weather.
EASY ON&OFF – Flexible fabric siding ensures a proper fit, with a heel pull tab to speed things along.
SUITABLE OCCASIONS: These men winter shoes are perfect for snowy days, skiing, party, work, walking, hiking, camping, urban leisure, travelling, shopping, fishing, walking dogs, take the trash to the dump, get the mail and groceries and other outdoor sports. These snow boots also look great by matching with varied of clothes like jeans and slacks, jacket, sweater, coat etc.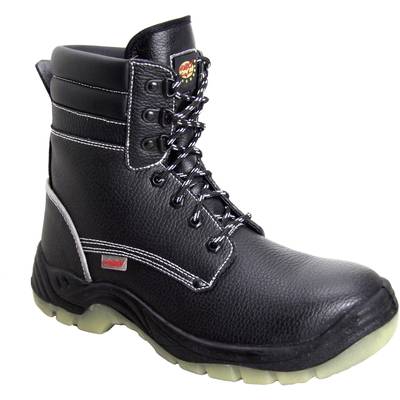 With steel base and steel cap ; Warm faux-fur lined - More Info - EAN: 4005781243260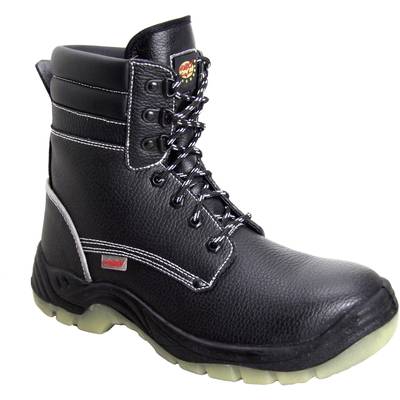 With steel base and steel cap ; Warm faux-fur lined - More Info - EAN: 4005781243239
Make a splash in the garden with our perfectly designed Welly Store, ideal for keeping all those muddy boots and shoes neat and tidy. So whether its farmlands or festivals, your wellies will perfectly primed for some serious puddle stomping. Our welly boot store combines classical shaping with practical design, precisely made for your garden, and your wellies. You'll find it's the perfect fit for all your outdoor footwear, with ample of space to store up to 5 pairs of your favourite boots, from wellington boots to riding boots, hiking boots and even the occasional pair of snow boots. This welly rack presents a contemporary and natural solution to any boot room, hallway or porch, suitably hiding all your muddy boots, keeping them safe and dry all year round. Constructed from stained Spruce, with a slanted roof and 3 sides, it is hardwearing and robust, ensuring the product will be long lasting and durable, keeping your wellies looking stylish and fully protected.  Provide all your boots and shoes with the ultimate protection, through both the freezing cold winters and the gloriously warm summers. - More Info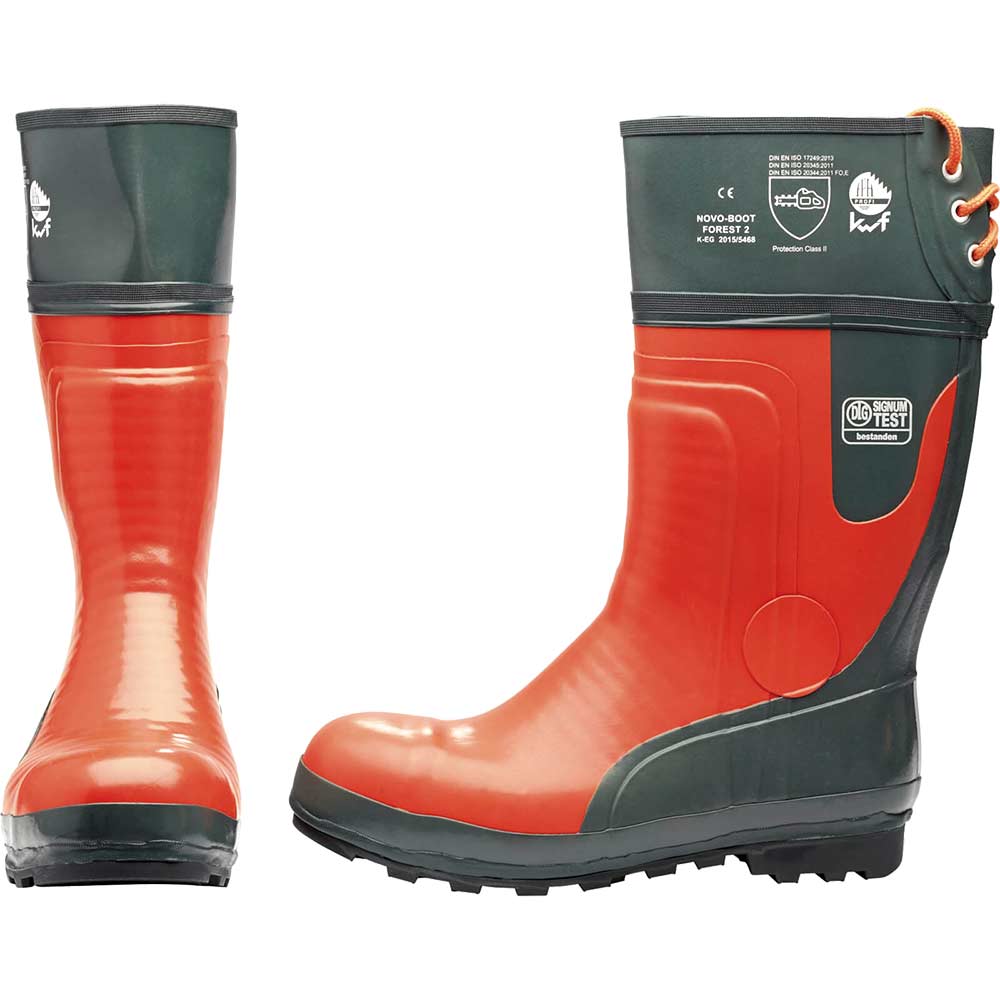 B>I>Expert Quality/I>/B>, chainsaw cut resistant boots made from nitrile rubber with a cut resistant inlay. Hand built and vulcanised construction with steel toe caps and stainless spring steel midsoles. Size UK: 8 Size EU: 42 Manufactured i... - More Info - EAN: 5010559120604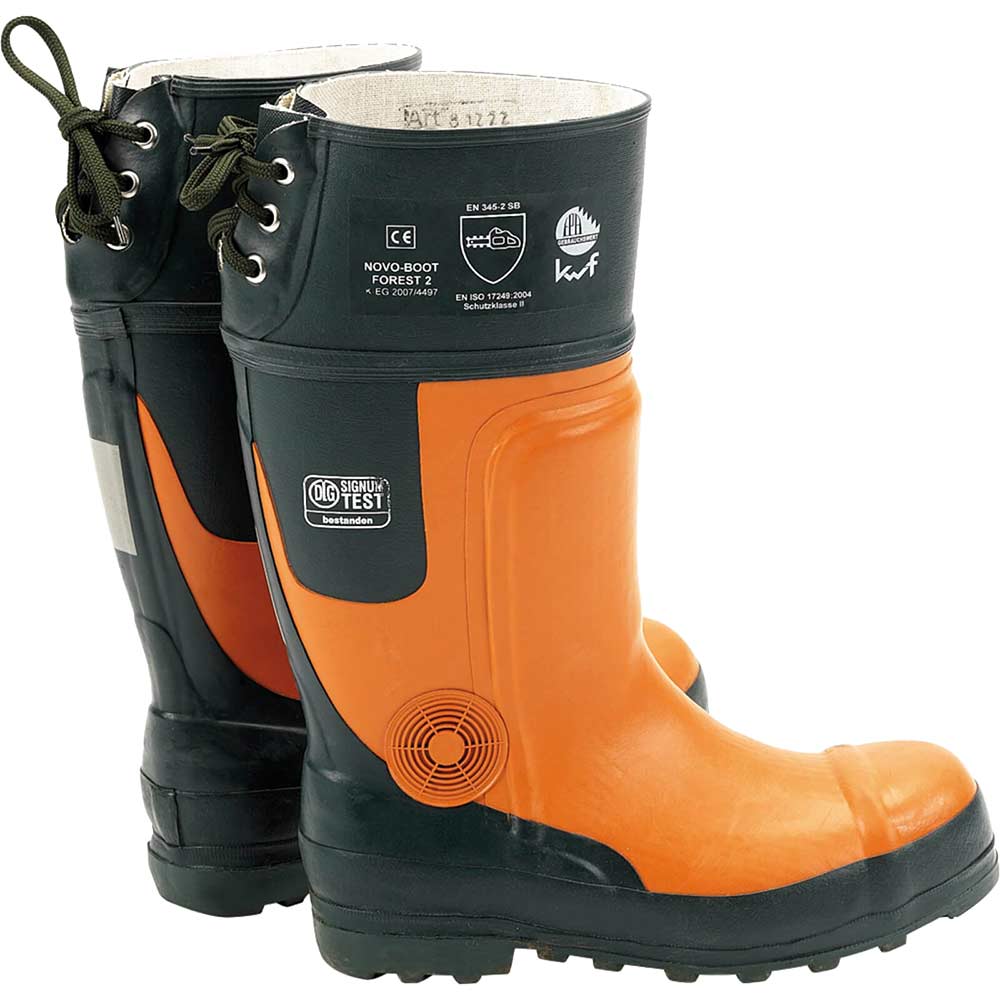 B>I>Expert Quality/I>/B>, chainsaw cut resistant boots made from nitrile rubber with a cut resistant inlay. Hand built and vulcanised construction with steel toe caps and stainless spring steel midsoles. Size UK: 9 Size EU: 43 Manufactured i... - More Info - EAN: 5010559120635