Description
The Brand Duke London Is Extremely Well Established Within The UK Market And Is Renowned For Its Innovation And Design. The Collection Has Now Evolved To Incorporate Comfortable Street Fashion To Men Of All Sizes. Look The Part This Season In This Stylish Denim Jacket From Duke London!
Features
Duke Western Style TW© Trucker Denim Jacket.
2 Chest Pockets.
2 Side Pockets.
2 Internal Pockets
Material – 90% Cotton. 10% Viscose.
Lovoyager A75 Pet Clothing Designer Dog Clothes Winter Jean Jacket Dog Coat - More Info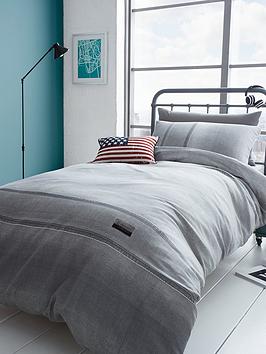 Catherine Lansfield Denim Duvet Cover and Pillowcase Set in Single, Double and King Sizes – Grey Laid-back yet incredibly stylish, this duvet cover and pillowcase set from Catherine Lansfield takes inspiration from wardrobe essentials for a cool, inviting look. In a mid-wash colour scheme, it features a distressed look that gives it a real feel of classic Americana, and the 'CL Denim' logo gives it an authentic finishing touch. Easy to care for, it perfectly blends the luxury softness and feel of cotton with the hassle-free maintenance of polyester. Comprises 1 duvet cover and 1 pillowcase in single, 2 pillowcases in double and king sizes. Material Content: Cotton Rich: 55% Cotton, 45% Polyester Washing Instructions: Machine Washable Included: N Dimensions: Single 135 x 200cm, Double 200 x 200cm, King 230 x 220cm Single size includes one pillowcase, Double and King size include two pillowcases - More Info - EAN: 5012601517950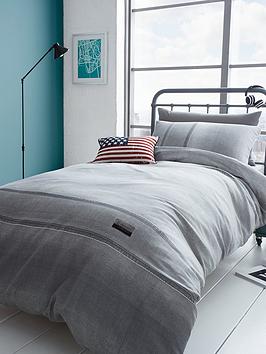 Catherine Lansfield Denim Duvet Cover and Pillowcase Set in Single, Double and King Sizes – Grey Laid-back yet incredibly stylish, this duvet cover and pillowcase set from Catherine Lansfield takes inspiration from wardrobe essentials for a cool, inviting look. In a mid-wash colour scheme, it features a distressed look that gives it a real feel of classic Americana, and the 'CL Denim' logo gives it an authentic finishing touch. Easy to care for, it perfectly blends the luxury softness and feel of cotton with the hassle-free maintenance of polyester. Comprises 1 duvet cover and 1 pillowcase in single, 2 pillowcases in double and king sizes. Material Content: Cotton Rich: 55% Cotton, 45% Polyester Washing Instructions: Machine Washable Included: N Dimensions: Single 135 x 200cm, Double 200 x 200cm, King 230 x 220cm Single size includes one pillowcase, Double and King size include two pillowcases - More Info - EAN: 5012601517974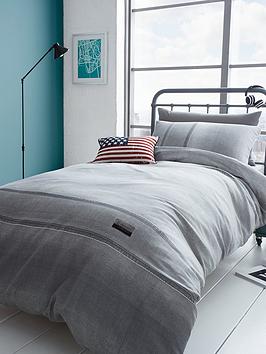 Catherine Lansfield Denim Duvet Cover and Pillowcase Set in Single, Double and King Sizes – Grey Laid-back yet incredibly stylish, this duvet cover and pillowcase set from Catherine Lansfield takes inspiration from wardrobe essentials for a cool, inviting look. In a mid-wash colour scheme, it features a distressed look that gives it a real feel of classic Americana, and the 'CL Denim' logo gives it an authentic finishing touch. Easy to care for, it perfectly blends the luxury softness and feel of cotton with the hassle-free maintenance of polyester. Comprises 1 duvet cover and 1 pillowcase in single, 2 pillowcases in double and king sizes. Material Content: Cotton Rich: 55% Cotton, 45% Polyester Washing Instructions: Machine Washable Included: N Dimensions: Single 135 x 200cm, Double 200 x 200cm, King 230 x 220cm Single size includes one pillowcase, Double and King size include two pillowcases - More Info - EAN: 5012601517967